Master your Olympic lifting technique, move more efficiently & hit a new (or your first) PB.
Online Masterclass By Olympian Sonny Webster
A step-by-step program to correctly perform your Olympic Lifting technique, fast track your strength goals and blast through any plateaus holding you back!
…get the best Olympic Lifting coaching & education without having to fly thousands of miles to train with the best in the world?
…avoid years of "bad habits" that often make lifters less effective, hold them back and can actually increase their likelihood of injury through poor technique?
…have a step by step process thats been proven by thousands of individuals to efficiently master the Olympic lifts AND a clear training protocol to continuously progress?
…have a team of coaches in your corner to answer all your questions and give you the confidence to become a barbell wizard?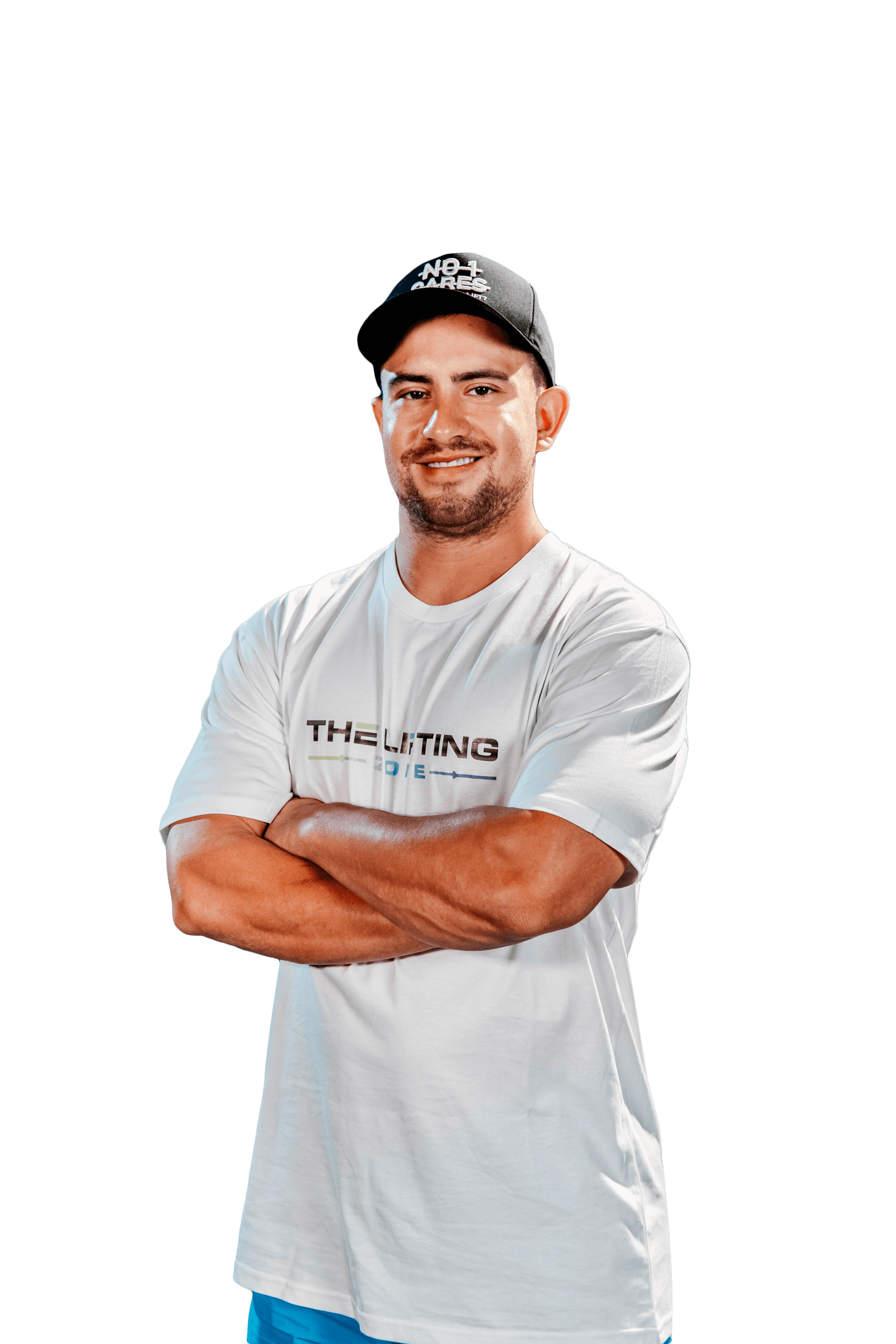 By now, you've likely tried to find some information on how to perform them…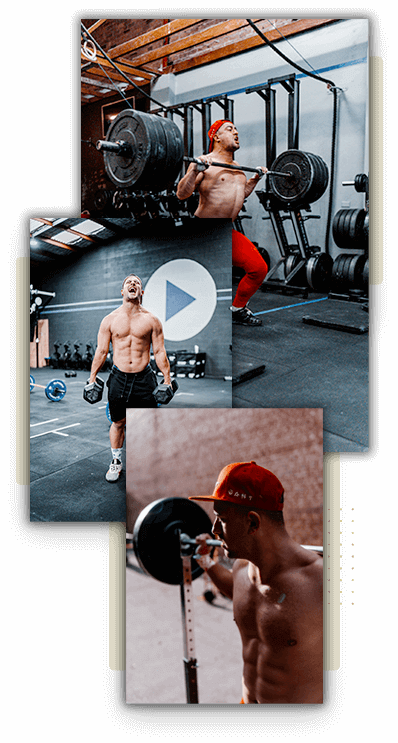 Maybe you spent a couple hours on Youtube… or even got a session with your local crossfit coach.
But you likely got frustrated with the complexity of it all… What's a "triple extension" again?
And honestly, I'm not surprised… The process to learn the Olympic lifts has been outdated, overcomplicated and quite frankly boring for too long.
I discovered this first hand when I began teaching seminars…
After reaching the pinnacle of the sport and going to the Olympics in 2016 I decided it was time to start doing some seminars
But there was one problem… I'd teach attendees the way I was taught.
Using the methods, terminology and techniques my coaches used to help me to get to the Olympics…
…and I was received with blank faces, confusion and very little progress.
I had to go back to the drawing board!
...That's when I finally had my "aha" moment
The way I had been taught was great for me because was a full time athlete… but for 99% of the people I was coaching it wasn't…
They would be crossfitters looking to improve for their WODs, or people that just loved the challenge of learning something new.
So I spent the next 2 years developing a system to simplify and, in my opinion more importantly, make enjoyable the process of learning the Olympic Lifts
…all without the need to spend thousands on private coaches.
Since implementing this new process, I've coached over 120+ seminars and now see more than 90% of people in them smash PBs, move efficiently and most importantly… enjoy the process!
Now I want to help YOU achieve your lifting goals!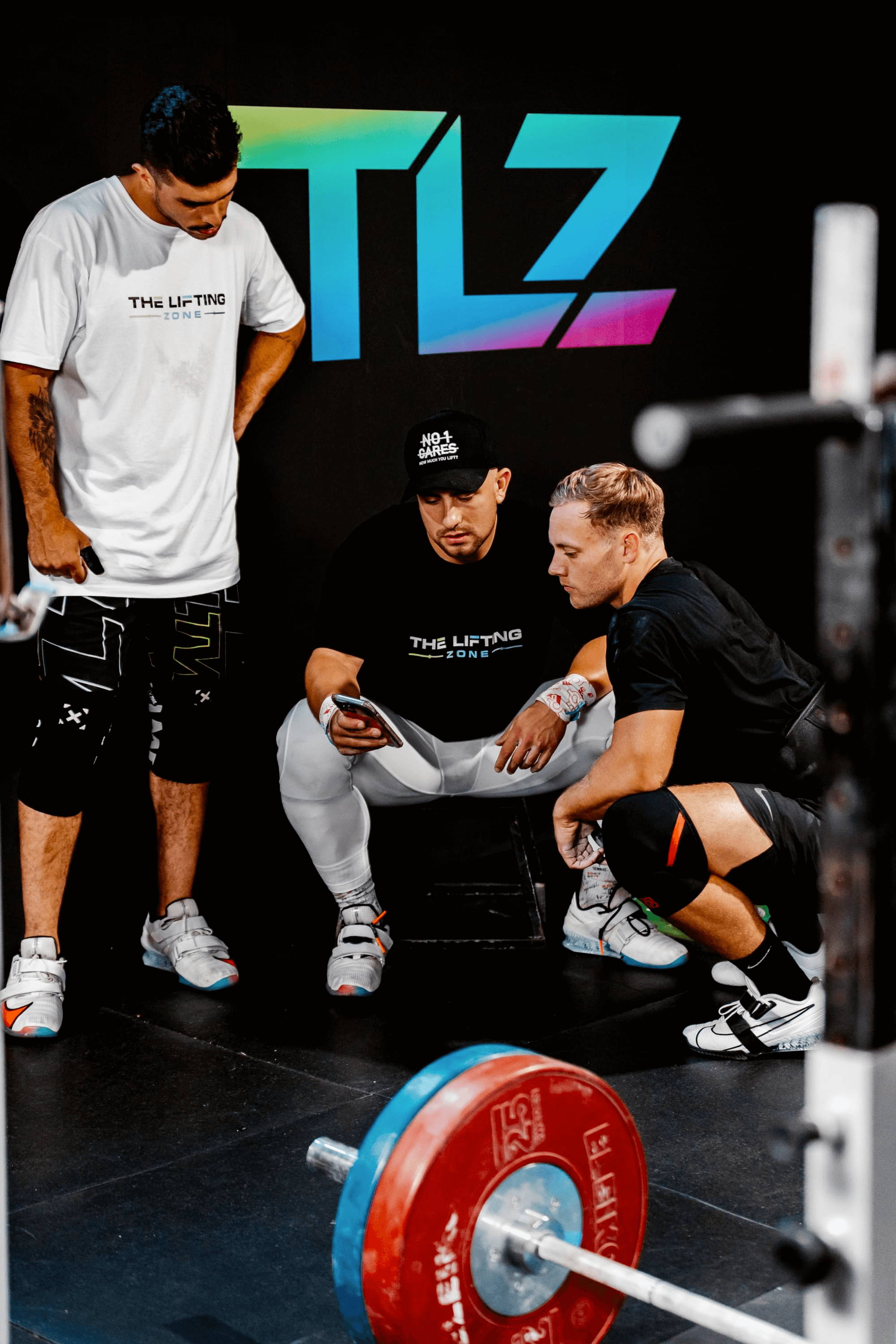 The Ultimate Guide To Master The Olympic Lifts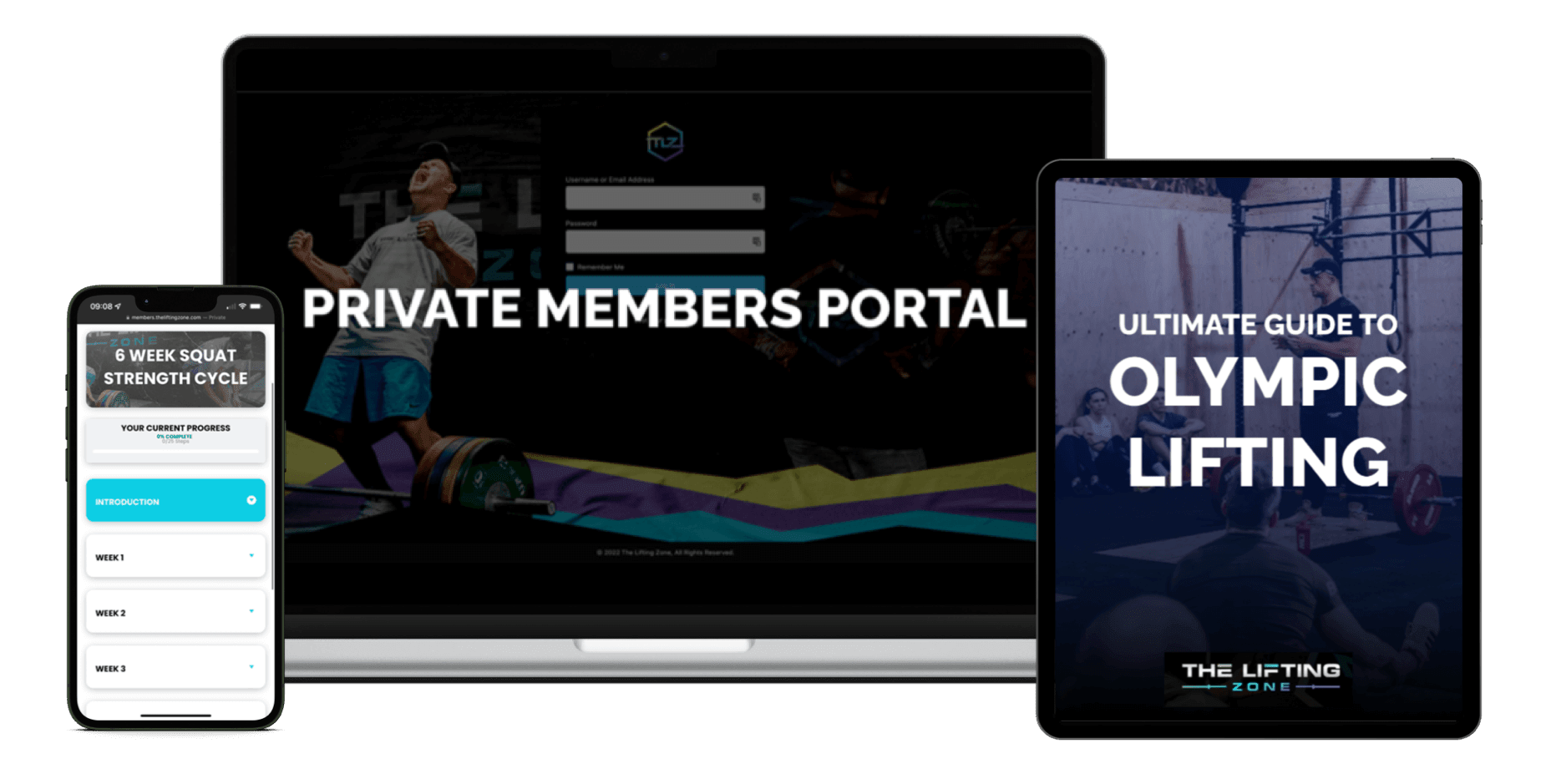 A brand new way to successfully learn & master the Olympic Lifting movements with 12 weeks of effective programming to kickstart your progress.
The perfect companion for Olympic lifters, crossfit athletes or those that want to brush up their skills and correct their technique.
Safely use a barbell and miss lifts (part of the journey) so you can avoid injuries and maintain the progress you make




​Avoid common pitfalls when it comes to performing the snatch and the clean & jerk

​Boost your confidence in the gym to maintain consistent progress

​Simplify the often overcomplicated process of the Olympic lifts so you can spend more time training



Ground Zero is for you if…
You're just starting out and want to avoid all the common mistakes people make when learning to lift




​You want to better understand the Olympic Lifting movements to help you progress quicker in the gym.




​You've hit a plateau with your lifting and don't understand why. Our deep dive will show you your sticking points and help you blast through them.




​You want to skip the 'noise' and learn from coaches that have spent years perfecting the process to improve your lifts.
Ground Zero is
NOT

for you if...
You expect "instant" results and are looking for results yesterday.




​You're tire kicking and not willing to put in the necessary work to see progress




​You're looking for a traditional strength focused lifting program.


What's inside the Ultimate Guide To Olympic Weightlifting
Ground Zero is designed to be your spring board to performing the Olympic Lifts and fast tracking your progress
10 Module Snatch Masterclass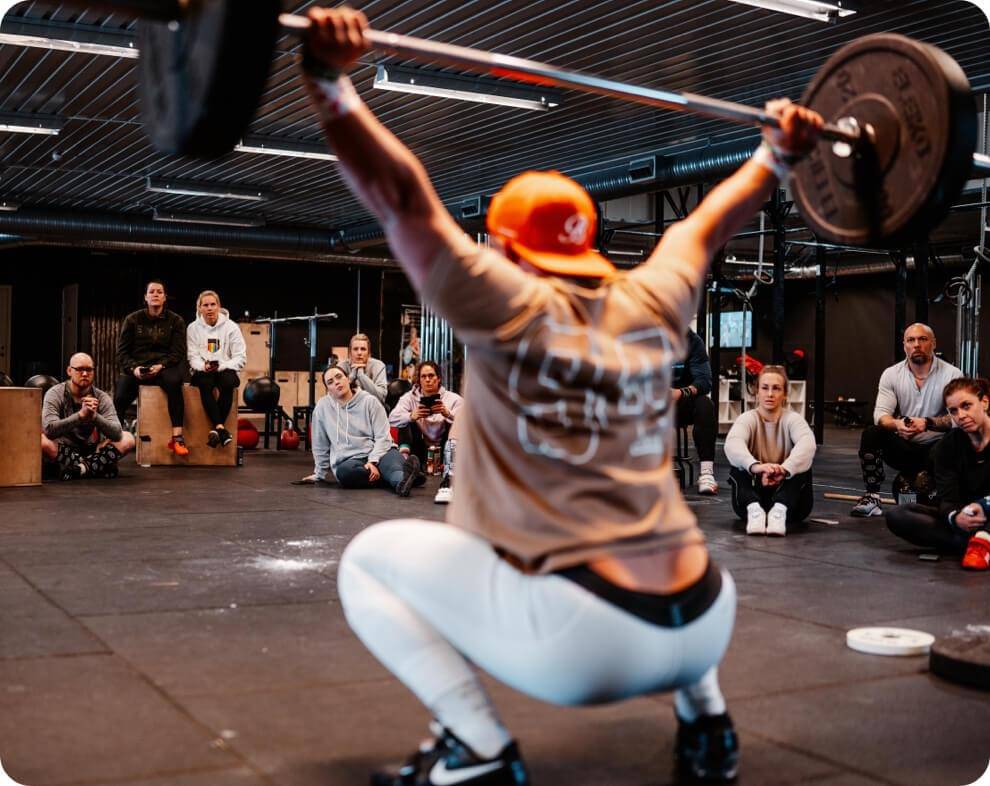 The snatch is possibly one of the most technical movements any athlete can perform, thats why in this 10 module masterclass I walk you through every step in great detail and provide you action steps after every session to improve your snatch.
10 Module Clean & Jerk Masterclass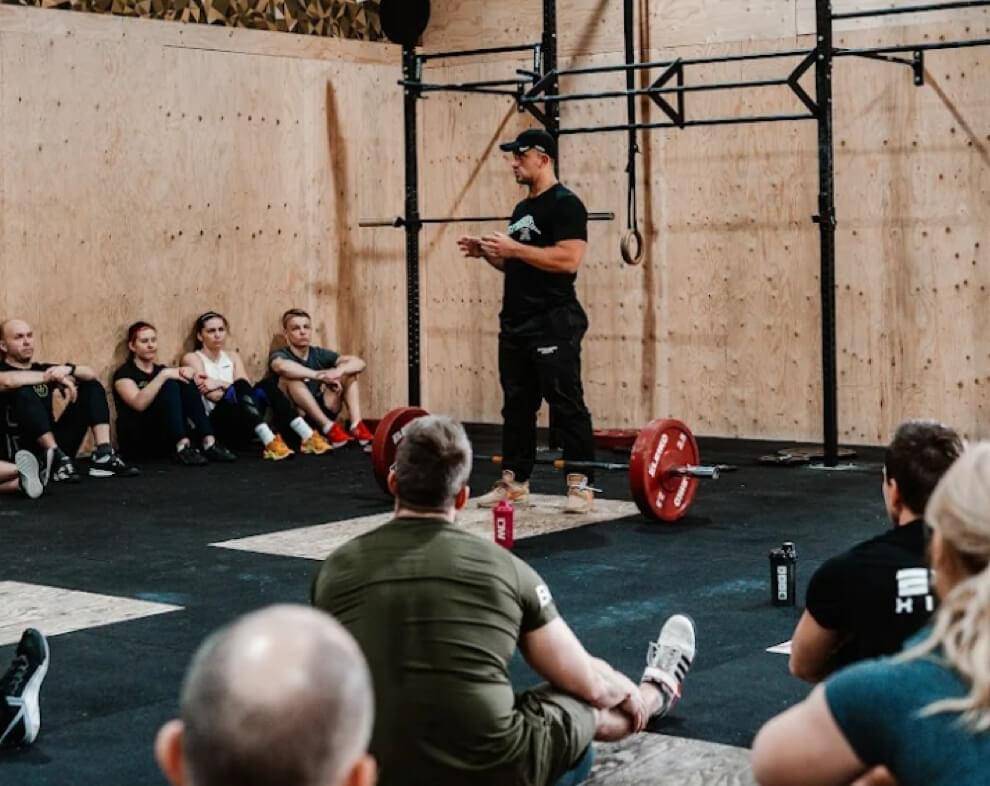 Follow along step by step as I walk you through the Clean & Jerk breaking it down in to bitesize session with actionable steps for you to take after every one.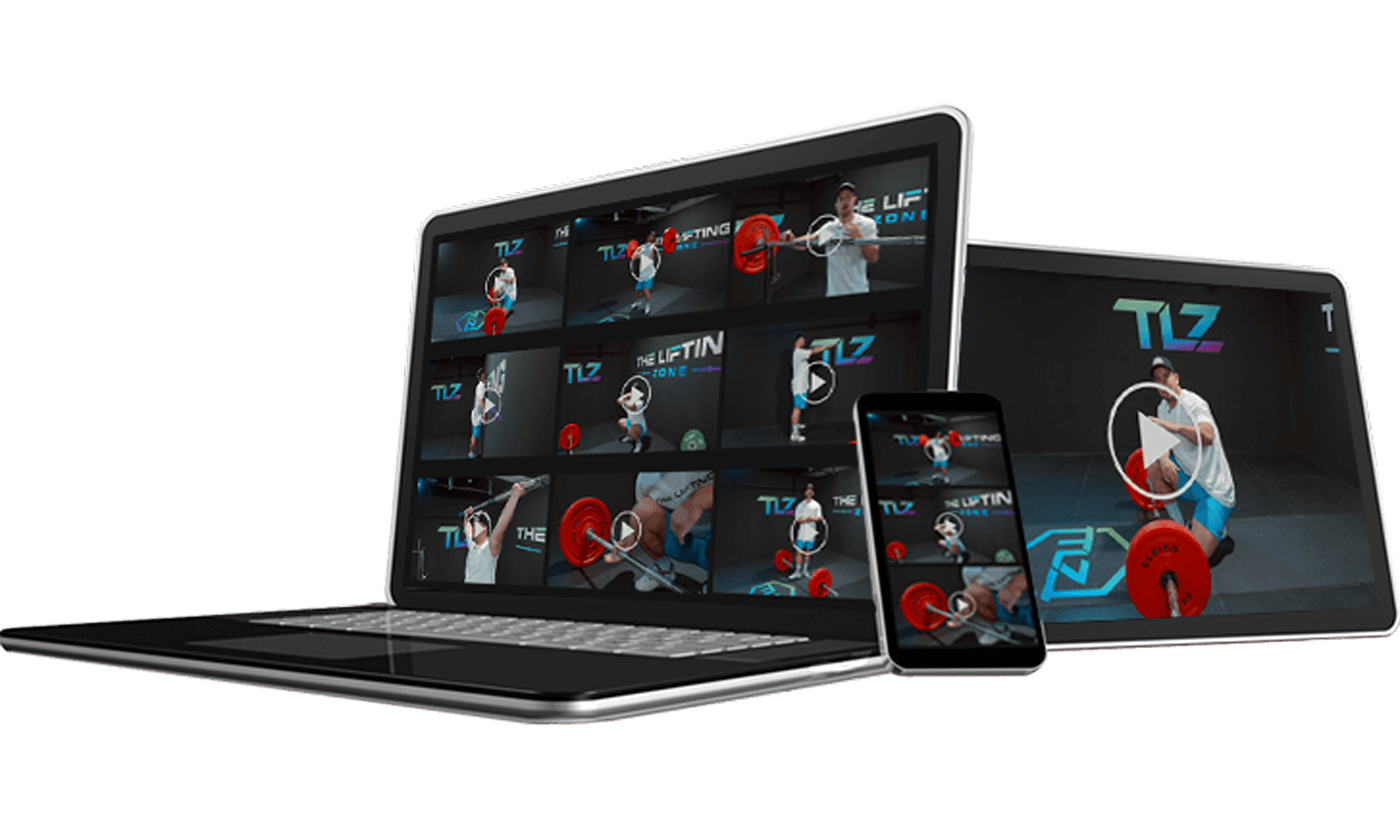 Fundemental Movement Plan
If getting into the snatch or your clean position is hard, this 14 day fundamental movement plan will get your body moving and prepare you ready to start adding weight and increasing load when you train.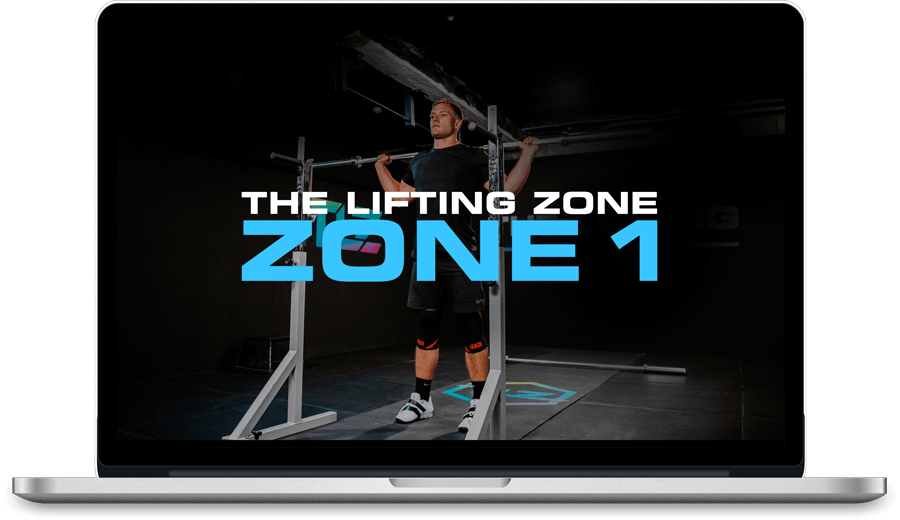 Zone 1: 12 Week Training System
This 3 phase 12 week training protocol will progressively challenge you to continue your progress with your lifts and provide you with additional understanding of some of the accessories movements performed throughout the plan.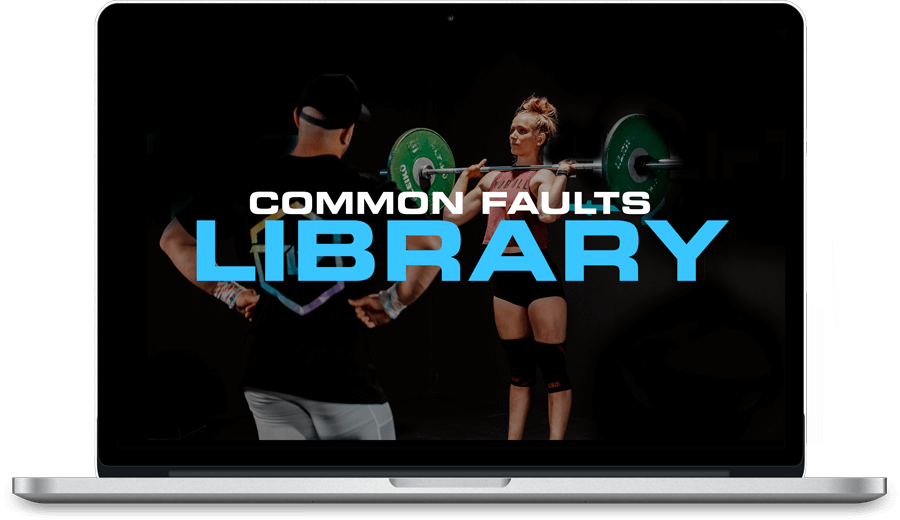 Problem Solver Deep Dive FAQ
There are common issues lifters hit when on their journey, this in depth library provides a deep dive into each one, and how you can overcome it if it begins to hold back your Olympic lifts.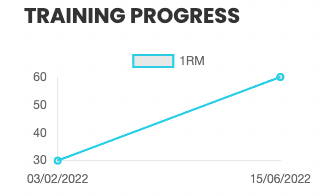 1 RM Calculator & Built In Tracker
Tracking your PB's and regularly assessing to see your progress is a great way to stay motivated (and hey, we all love to see the numbers go up). Your members account will track over time your 1RM for you to see your progress on every lift.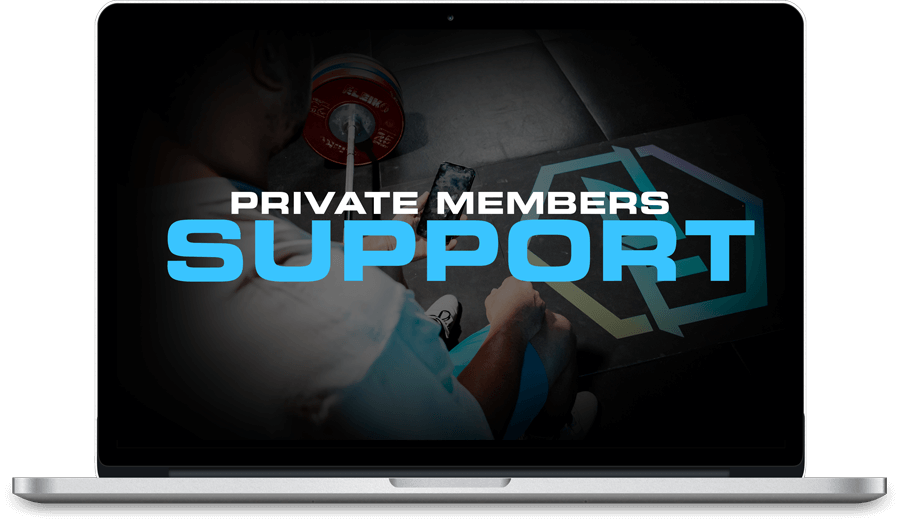 Private Members Support Community
Sometimes people don't "get" the whole olympic weightlifting thing… thats why we have one of the most supportive communities to provide you motivation and help you overcome any sticking points you might hit.
...Plus when you join today you get: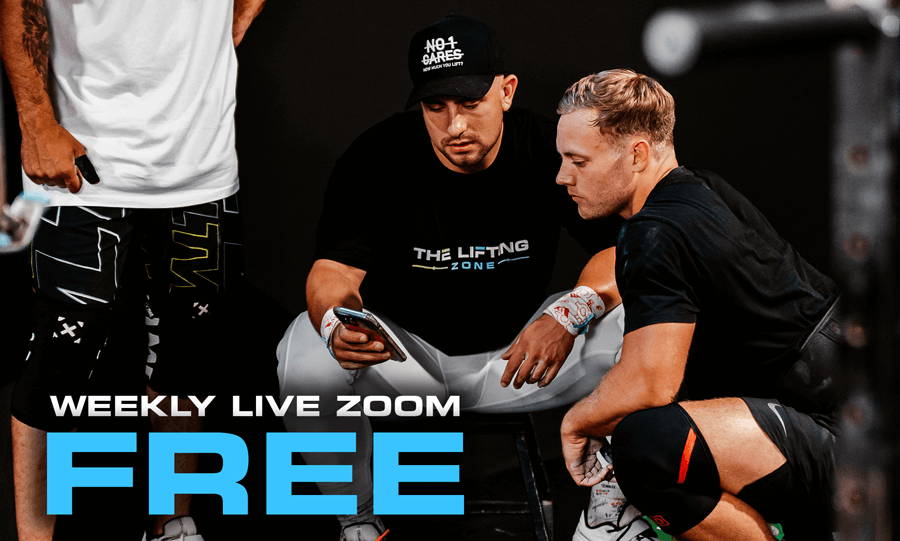 Weekly LIVE Q&A Calls With Our TLZ Coach To Answer Your Questions
Get direct access to our head coach on our weekly live Q&A. Your chance to ask any of your lifting questions, gets insights into how to improve your lifts and chat with like minded people on a journey just like yours.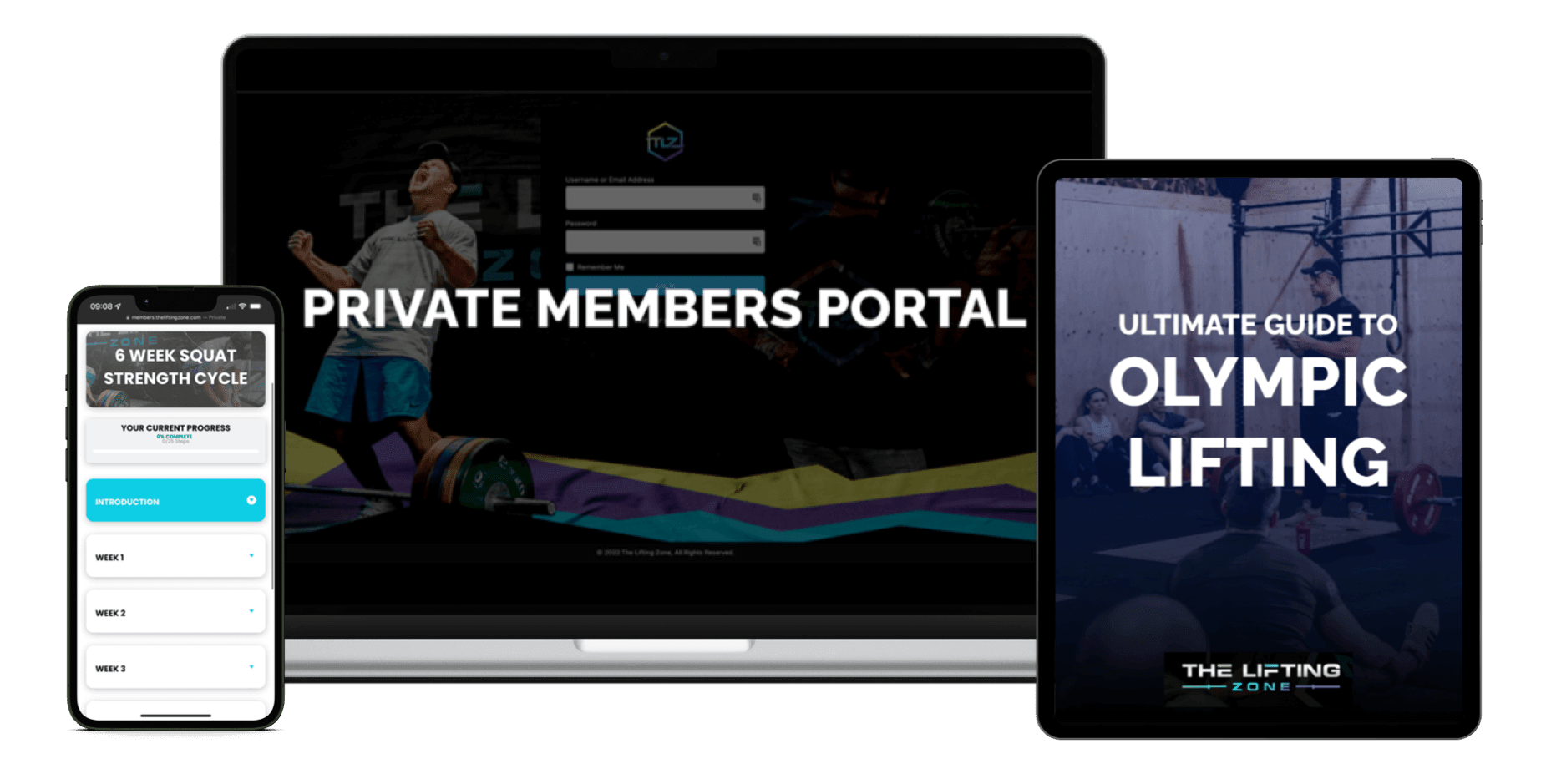 10 Module Snatch Masterclass

​10 Module Clean & Jerk Masterclass

​Fundemental Movement Plan

​Zone 1: 12 Week Olympic Lifting Training Protocol

Problem Solver Deep Dive FAQ

​1RM Calculator & Tracker

Private Members Support Community

​BONUS: Weekly LIVE Zoom Q&As

This price is a ONE-TIME-ONLY payment and you get to keep the program FOR LIFE.
30 Day Money Back Guarantee
Worst case scenario is you invest in The Ultimate Guide To Olympic Weightlifting and it ends up not working for you.. right? Well, let me give you a solution for that.. If you complete the plan and it doesn't work for you, just send us an email to support@theliftingzone.com and I will refund you 100% of your money immediately. Can't say fairer than that?
1. You sign up (it's only a one time payment)
2. Immediately after that you receive an email from me with the program
3. Start learning (in less than 5 minutes)
Then you have the program for life to come back to over and over.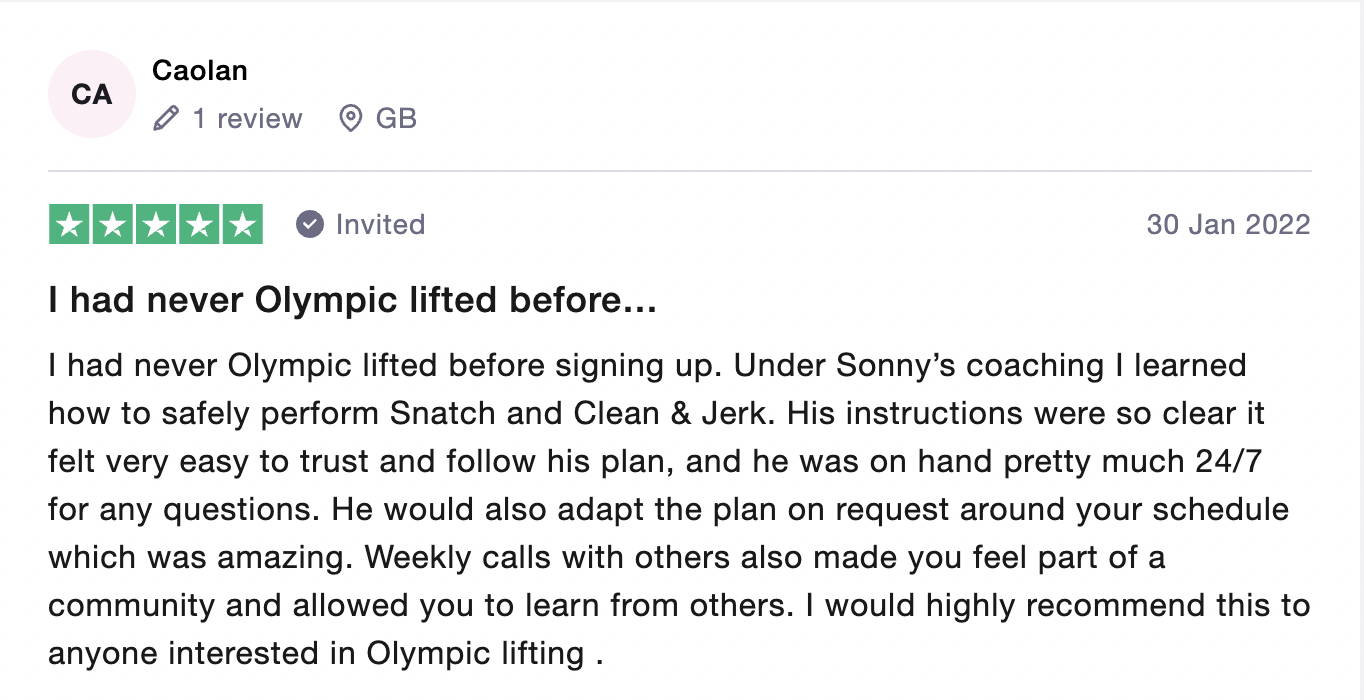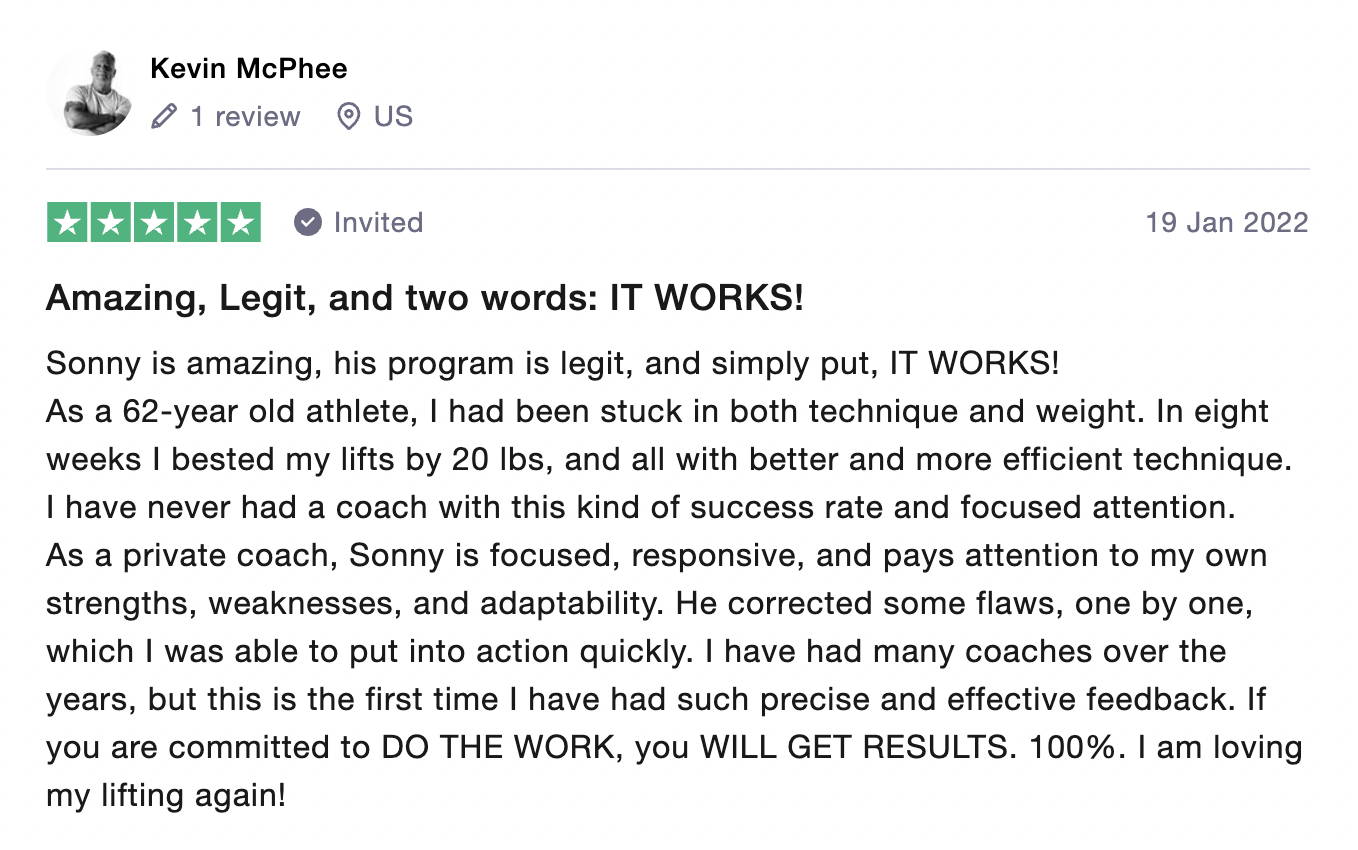 You've Got Questions? We've Got Answers…
Q: Is this program suitable for beginners?
A: Yes!! This program is specifically designed for anyone with under 12 months of Olympic Lifting experience to learn them the RIGHT way and avoid common mistakes.
Q: I don't have much time in my schedule, how many sessions per week is the plan?
A: I get you. We wanted have the biggest bang for your buck so each phase within your training plan contains 3 core sessions per week with an optional "finisher" session.
Q: I'm brand new! Is it okay?
A: Absolutely… and if I'm honest, starting with no knowledge is great because it doesn't allow you to pick up bad habits.
Q: What equipment will I need access to?
A: A Gym with bumper plates would be ideal as you'll be starting off with little to no weight while learning the lifts.
Q: How long will I have access to the content?
A: Forever and always... after signing up today you can repeat the training program as many times as you would like or continue on to zone 2 & 3.
Q: Can I buy the program but start it later?
A: Absolutely! Once you sign up you have it for LIFE so can start and stop as you please.
Q: Is the £97 a one time payment or a subscription?
A: NO subscriptions here. The Lifting Zone Lift Off Challenge is a one time investment and you can use it over and over again.
Q: How is the content delivered? Does it work on all devices?
A: After purchase you will be sent logins to our membership area which you can access on any device and take with you on your laptop or mobile.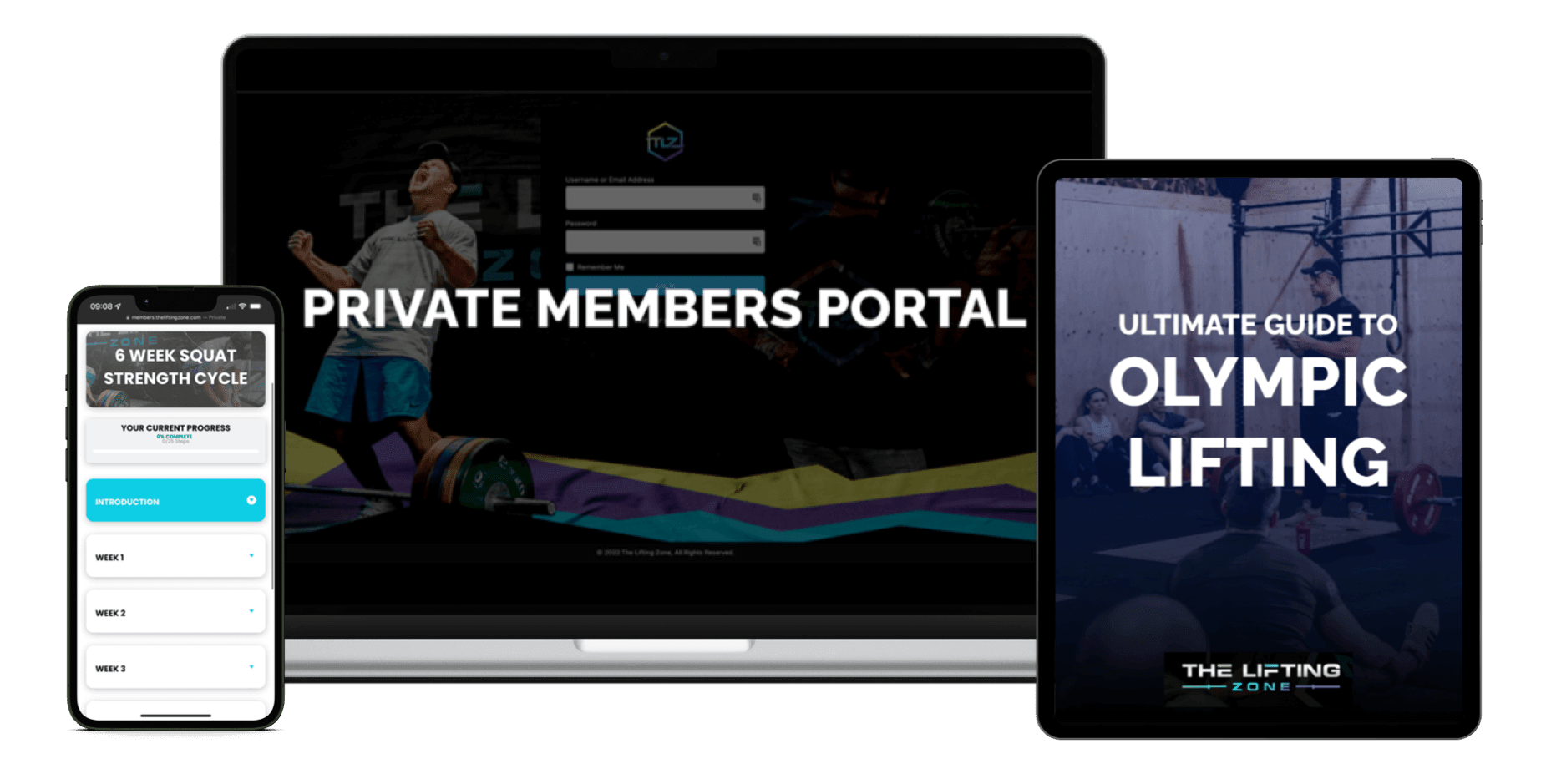 10 Module Snatch Masterclass

​10 Module Clean & Jerk Masterclass

​Fundemental Movement Plan

​Zone 1: 12 Week Olympic Lifting Training Protocol

Problem Solver Deep Dive FAQ

​1RM Calculator & Tracker

Private Members Support Community

​BONUS: Weekly LIVE Zoom Q&As

This price is a ONE-TIME-ONLY payment and you get to keep the program FOR LIFE.
We're TIRED of how outdated the education and training in the Olympic Lifting world is. We want to change the standards. We want to bring Olympic lifting into the 21st century and provide a fun and effective process for learning & progressing.
But we can't do it alone. Let us help your believe in yourself, that YOU are capable of mastering the Olympic lifts and seeing incredible gains in your performance. We've broken it down and given away all our best knowledge and coaching so you too can become part of this Olympic Lifting revolution.
Let's get started,
Sonny Webster