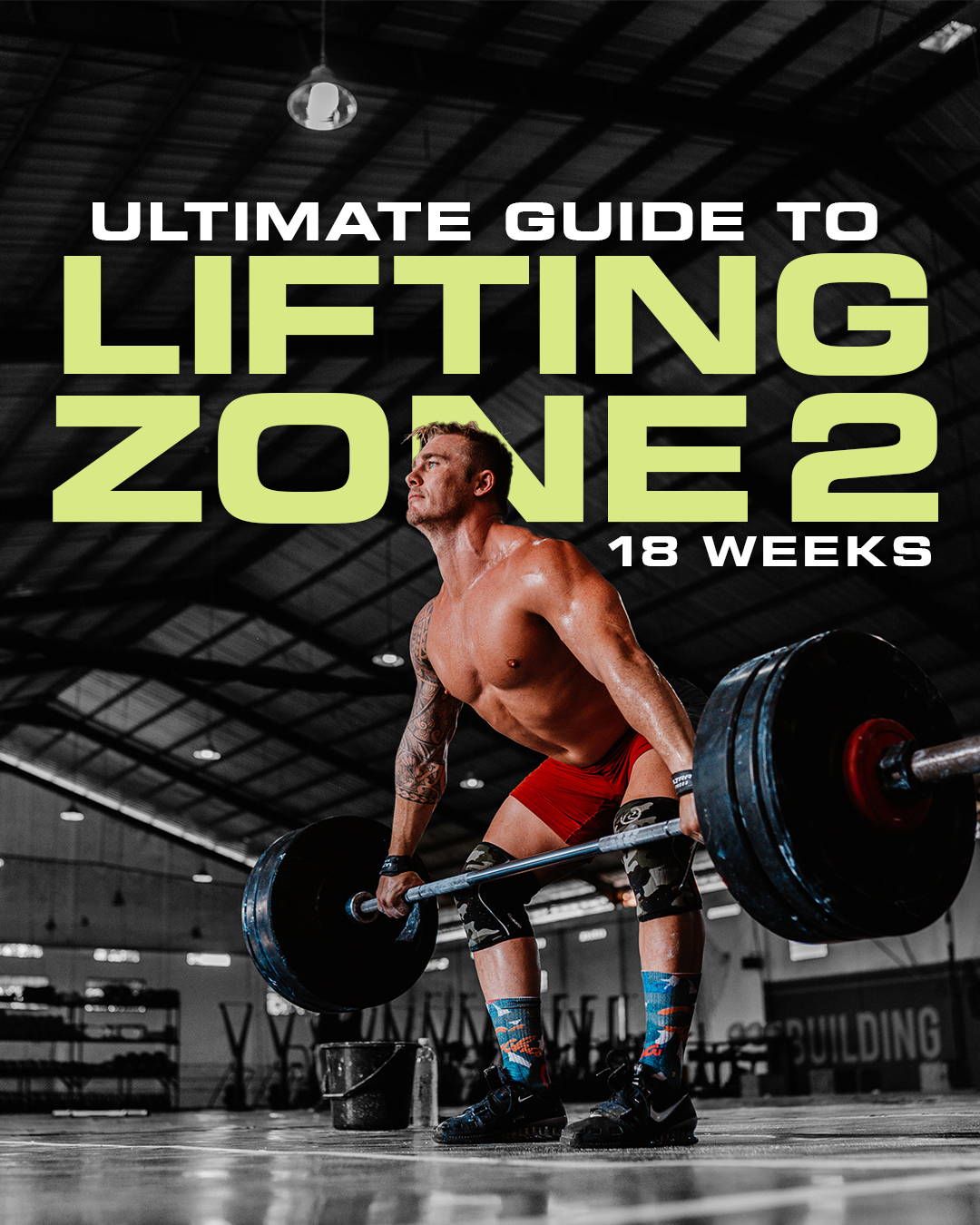 Zone 2: 18 Week Training Plan
TLZs Zone 2 is the second phase of the Ultimate guide to Olympic lifting. (If you've not completed Zone 1 we recommend you start here)
With 18 weeks of step by step training you'll take the base foundations and understand you achieved in Zone 1 and start to apply it to add some serious strength to your lifts.
What Is The Lifting Zones "Zone 2" Training Plan
Olympic lifting coaching got a bit boring...
Outdated training methods and a philosophy that overcomplicated everything scaring a lot of people out of getting started or progressing quickly.
The Lifting Zones mission is to change that.
Zone 2 is the second step in our Ultimate Guide to Olympic Lifting - providing 18 weeks of world class programming plus all the additional tutorials lifters who've been training between 6-18 months need to understand the more complex movements
Zone 2's 18 week training plan is broken down in to 3 Phases each with 6 weeks of programming and a chance for you to test your progress (attempt a PB) after each of the phases.
To help you make the quickest progress...
We're also including a limited time bonus 100% FREE.
Submit one of your training sessions and one of our Olympian coaches will analyse your lifts and provide specific feedback to help you progress quicker.
18 weeks of world class Olymic lifting programming

7 Olympic lifting "mini classes" for further technique progression

BONUS: Analysis Session by Olympian Lifter

BONUS: Members Only Support Community

BONUS: Live Q&A's To Answer ALL Your Questions
This Program Is Ideal For:
Lifters that have completed the Ultimate Guide & Zone 1 training plan

Those who have been training for 6-12+ months

Anyone looking to make serious progress in their Olympic lifts
100% MONEY BACK GUARANTEE
Worst case scenario is you invest in the "Zone 2" and it ends up not working for you.. right?
Well, let me give you a solution for that..
After you invest in the plan, you've got a full 30 days to go through the plan, the lessons and to start to follow the training. If within 30 days - you decide it's not for you j
ust send us an email to support@theliftingzone.com and we'll send you the refund right away.
Can't say fairer than that?